2002-2003 Regular Season Fight Card
NHL Fights: 5
Date/Time
For
Against
Opponent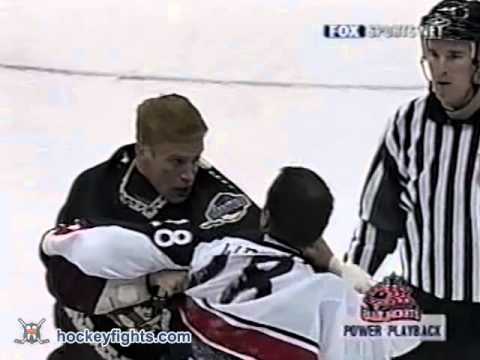 10/14/02
1 Pd 13:31
@CBJ
ARI
Ossi Vaananen
Date/Time For Against Opponent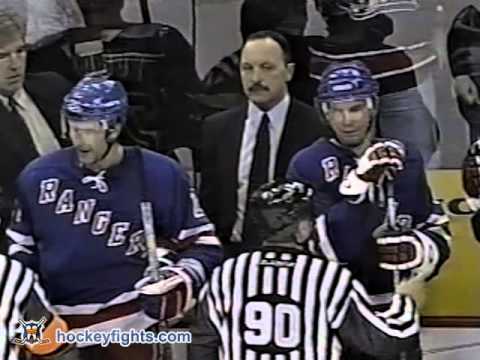 11/09/02
3 Pd 20:0
@CBJ
NYR
Sandy McCarthy
Wright didn't want anything to do with McCarthy. He took a couple shots, not much, but enough to bloody his mouth. Wright got a little yappy and much more willing once the linesmen got in between them when nothing could get going.Other Penalties: McCarthy received an instigator, misconduct and game misconduct; Wright a misconduct.
Date/Time For Against Opponent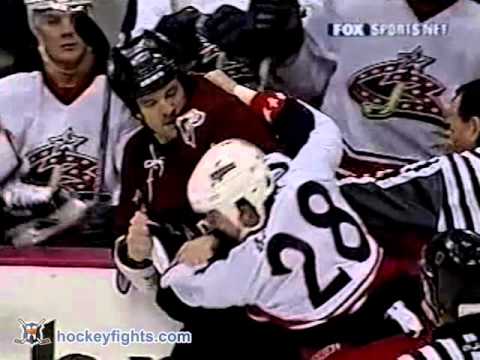 01/23/03
1 Pd 2:51
CBJ
@COL
Jeff Shantz
Starts with Wright giving Shantz a little crosscheck to the back as they are heading to the benches. After a couple of words, the gloves drop and they grab on and away we go! Shantz throws a couple of rights that seem to just barely connect lightly, then Wright returns the favor. Then they both grab on and from there nothing much.
Date/Time For Against Opponent 02/25/03
3 Pd 19:5
CBJ
@NSH
Clarke Wilm
This fight happened because of a Wright crosscheck to the back of Timmonen. They are on the ice together with about a minute left chatting and drop the gloves in front of the net. Wright is just holding on and doesn't throw a punch, Wilm tries to throw a few but they all came up short or hit helmet.
Date/Time For Against Opponent 04/02/03
3 Pd 14:28
@CBJ
MIN
Filip Kuba
Wright begins to throw at Kuba who doesn't drop the gloves, but pulls himself in nice and tight. Kuba gradually sheds his right glove, keeps the left on holding on to Wright. Finally lets go of the left glove and throws a right which looked like it hit Wright on the jaw or cheek. Wright contiunes to throw with none really connecting to anything but Kuba's back or helmet. Other Penalties: Wright received a cross checking.