2006-2007 Regular Season Fight Card
From:
Edmonton, AB Canada
NHL Fights: 2
Date/Time
For
Against
Opponent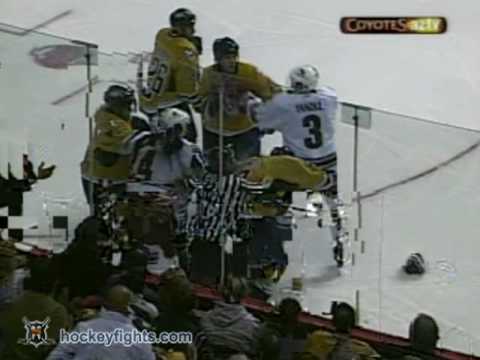 10/14/06
3 Pd 10:52
@NSH
ARI
Derek Morris
Date/Time For Against Opponent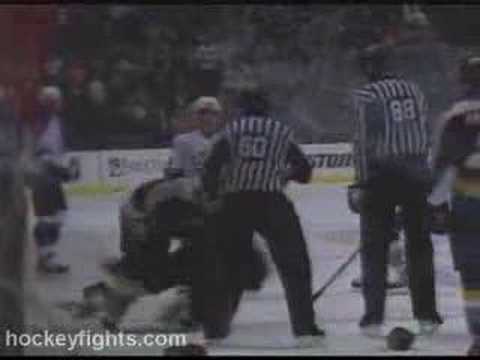 02/10/07
2 Pd 20:0
@NSH
LAK
Derek Armstrong
Fiddler plays the puck up ice and Armstrong takes a late run at Fiddler just as the horn sounds to end the period. Fiddler takes exception and the two drop the gloves and tie up near the side boards. They grapple for a short while until Fiddler throws two rights to the back of Armstrong's head and they fall to the ice. Fiddler tries to mount Armstrong, but the linesmen are quick to get in there and break things up before anything else can happen.