2005-2006 Postseason Fight Card
From:
Stewart Valley, SK Canada
NHL Fights: 2
Date/Time
For
Against
Opponent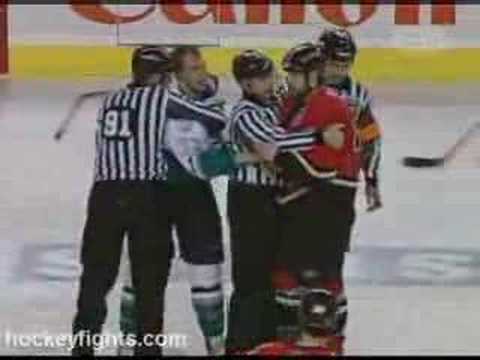 04/29/06
3 Pd 4:30
ANA
@CAL
Chris Simon
Date/Time For Against Opponent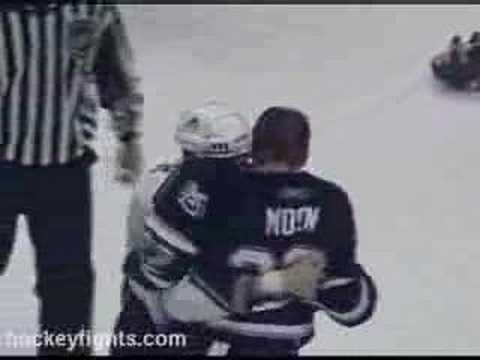 05/05/06
2 Pd 20:0
@ANA
COL
Ian Laperriere
The horn sounds to end the second period and the two drop the gloves and grab ahold of each other near the blueline. They wrestle around, each struggling to get an arm free. Finally, Laperriere does and connects with a right to the back of Moen's head, knocking his helmet off. Moen puts Laperriere's jersey into his face, but Laperriere is able to tie up Moen's hand and land two short lefts. The two grapple some more with Moen desperately trying to get an arm free while the linesmen look to step in. Just as Moen gets his right arm loose and throws one, Laperriere loses his balance and falls to the ice, causing the linesmen to jump in. Other Penalties: Laperriere received an instigator and misconduct.