2001-2002 Regular Season Fight Card
From:
Dearborn, MI United States
NHL Fights: 3
Date/Time
For
Against
Opponent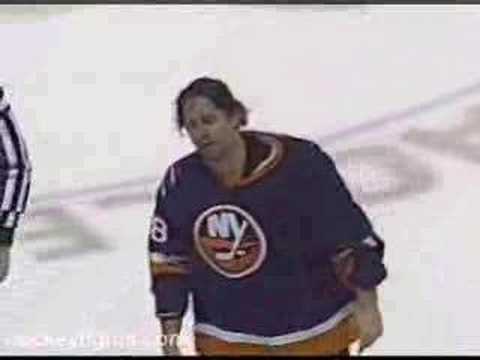 01/17/02
2 Pd 9:32
NYI
@SJS
Shawn Heins
Date/Time For Against Opponent 01/22/02
1 Pd 6:56
@NYI
NYR
Matthew Barnaby
Cummins gets the right going pretty well and tags Barnaby with a couple. Barnaby puts his head down and starts firing back and looks to catch Cummins with one that puts him down (then throws one more for good measure). Looked more like a push or a slip then a punch that put Cummins down.
Date/Time For Against Opponent 01/30/02
2 Pd 11:3
NYI
@NYR
Dale Purinton
The two square off quickly and Purinton throws some big punches quickly. All land hard and Cummins face looks busted up as the fight appears as though it will be over in a few seconds. Cummins then regains his balance and thoughts and turns the fight around. Many punches land to the side of Purinton's head. Good start, good finish, the Garden's going nuts, Purinton has some scratches and Cummins' face is busted.