2005-2006 Regular Season Fight Card
From:
Edmonton, AB Canada
NHL Fights: 2
Date/Time
For
Against
Opponent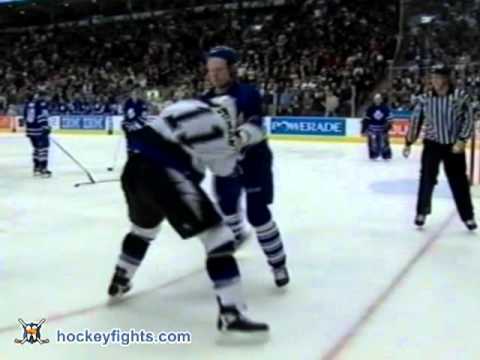 03/11/06
3 Pd 5:16
TBL
@TOR
Wade Belak
Voted winner: Wade Belak (40.3%) - Voted rating: 2.6
Date/Time For Against Opponent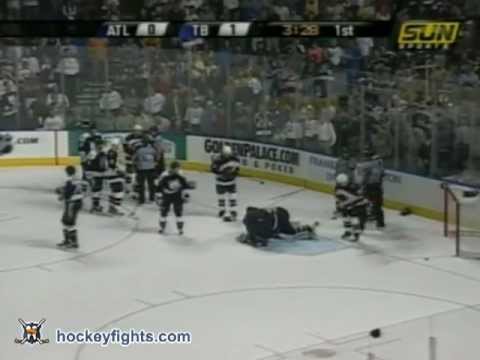 04/06/06
1 Pd 16:32
@TBL
ATL
Brad Larsen
Dingman breaks into the Thrashers' zone and Greg de Vries almost catches up to him and helps him crash into the Thrashers' net, taking out Kari Lehtonen in the process. The puck crosses the line as Dingman does, but the goal is waved off. When Dingman gets up to protest Larsen grabs him and starts shoving. A gloved punch or two is tossed from each as a scrum ensues. They're in real close and Dingman throws a short shot with each hand before the two fall to the ice. Other Penalties: Garnet Exelby and Evgeny Artyukhin each received a roughing.