2006-2007 Regular Season Fight Card
NHL Fights: 3
Date/Time
For
Against
Opponent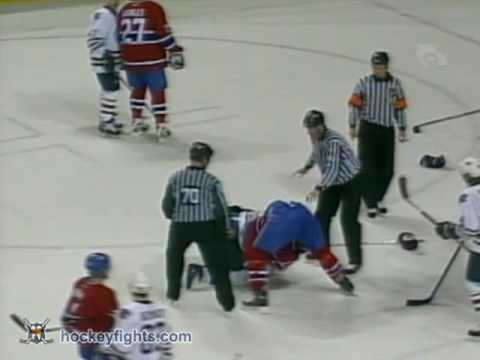 11/07/06
2 Pd 18:0
@MON
EDM
Matt Greene
Date/Time For Against Opponent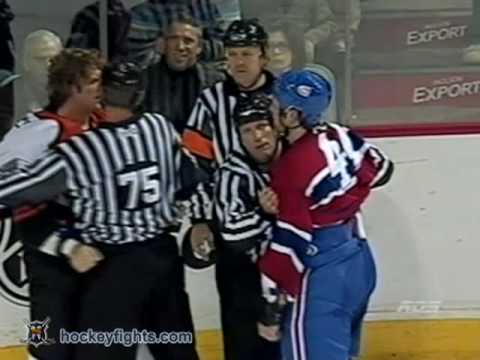 11/25/06
3 Pd 18:40
@MON
PHI
Derian Hatcher
Other Penalties: Each player received a cross checking.
Date/Time For Against Opponent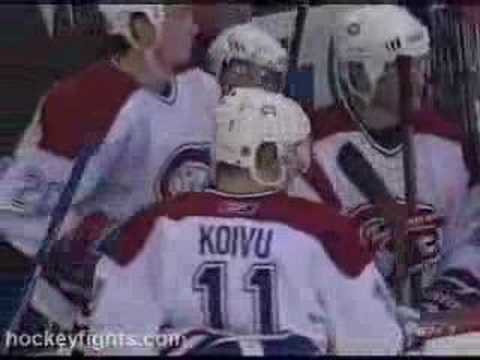 02/01/07
2 Pd 4:53
MON
@PIT
Colby Armstrong
Armstrong nails Saku Koivu with a hit behind the net, sending him sprawling to the ice. Armstrong skates down ice and Souray quickly chases after him, grabbing him from behind. Souray wrestles Armstrong to the ice and pounds him with a right and two lefts while they are down. The linesmen immediately rush in and after a little bit of work, get them separated after they exchange some words. Other Penalties: Souray received an instigator, misconduct and game misconduct.