2005-2006 Regular Season Fight Card
NHL Fights: 4
Date/Time
For
Against
Opponent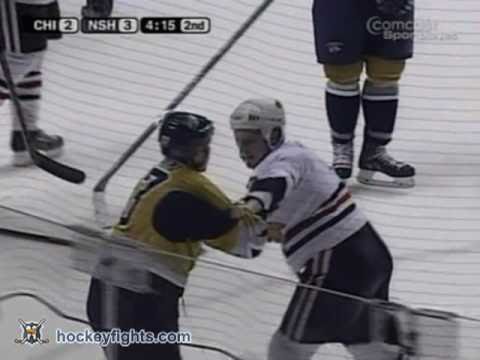 10/25/05
2 Pd 15:47
@NSH
CHI
Matt Ellison
Date/Time For Against Opponent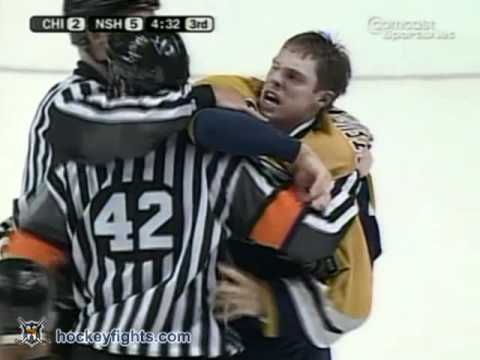 10/25/05
3 Pd 15:29
@NSH
CHI
Martin Lapointe
Allison lands some good punches first, mostly hitting helmet, but one landing nicely. Lapointe then lands some bombs, including one that knocks Allison's helmet off. Allison has his arm caught in his jersey and has trouble getting loose, then they wrestle to the ground and Allison lands one or two more.
Date/Time For Against Opponent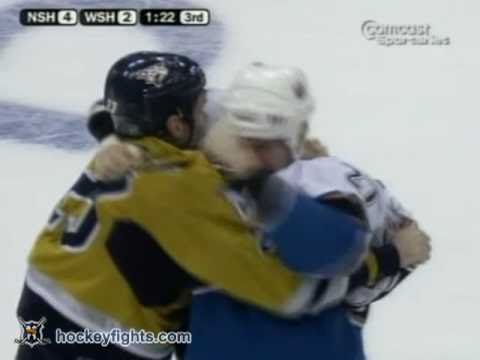 12/07/05
3 Pd 18:38
NSH
@WAS
Ben Clymer
The puck is right by Clymer and Paul Kariya skates towards it fast. Clymer shoves him to the ice and Allison comes right over to give a shove back to Clymer. Clymer quickly gives Allison a push back and the gloves drop. They're in tight and Allison tries to squeeze in a left before Clymer gets in a few short ones of his own. Allison attempts a quick right and then Clymer throws two before they fall. The linesmen are quickly in to break it up. Other Penalties: Allison received a roughing.
Date/Time For Against Opponent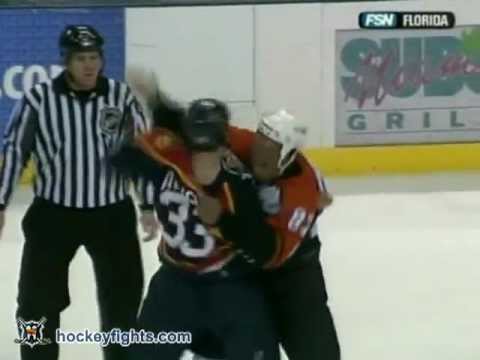 03/15/06
3 Pd 13:36
@FLA
PHI
Donald Brashear
Allison knocks Mike Richards down with an open-ice hit, causing Brashear to skate over and challenge Allison. They drop the gloves and square off near the blueline with Brashear grabbing ahold of Allison and the two grappling in close quarters. Allison throws a left and connects with a right before Brashear returns fire with a left and the two go toe-to-toe with punches: Allison with rights, Brashear with lefts. Allison misses wide with two rights as Brashear continues to connect with rapid lefts, eventually knocking Allison off-balance and to the ice. Other Penalties: Brashear received a roughing.