2006-2007 Regular Season Fight Card
From:
North York, ON Canada
NHL Fights: 3
Date/Time
For
Against
Opponent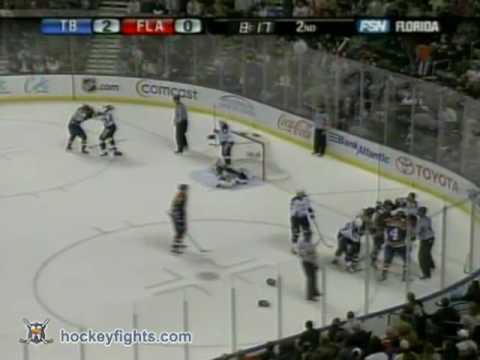 11/22/06
2 Pd 11:43
@FLA
TBL
Ryan Craig
Voted winner: Ryan Craig (66.7%) - Voted rating: 4.2
Date/Time For Against Opponent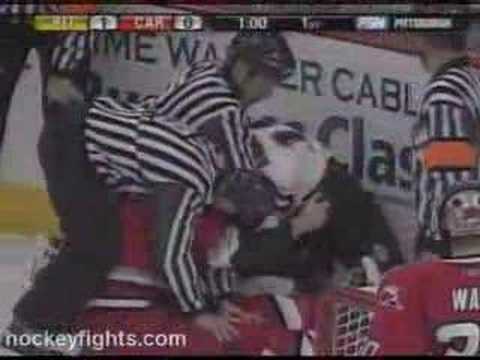 03/02/07
1 Pd 19:0
PIT
@CAR
Tim Gleason
They shove each other behind the Hurricanes' net and then decide to drop the gloves. They grab ahold of each other and Gleason misses with a straight right to start things off. Robert takes advantage and gets in a right that sends Gleason down to his knees. Gleason gets back up and misses with a right once again. Roberts lands a left and they then go toe-to-toe with punches: Roberts staying with the left, Gleason choosing the right. They continue to throw until Roberts connects with one last left that sends Gleason falling to the ice. They continue to trade shots while they are down on the ice, forcing the linesmen to quickly come in and grab them before anything else can happen. Other Penalties: Gleason received a roughing; Roberts a high sticking.
Date/Time For Against Opponent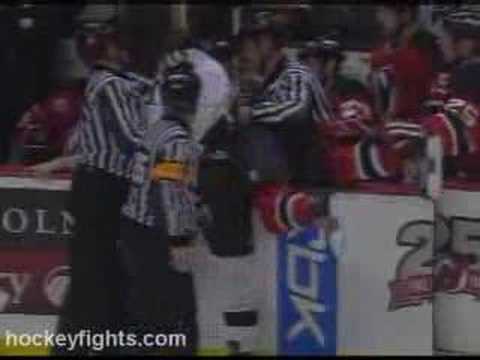 03/14/07
2 Pd 18:57
PIT
@NJD
Michael Rupp
Other Penalties: Roberts received a roughing; Rupp a holding.