2007-2008 Regular Season Fight Card
From:
Fort McMurray, AB Canada
NHL Fights: 3
Date/Time
For
Against
Opponent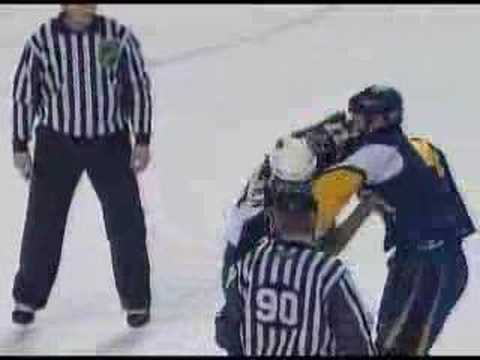 01/18/08
2 Pd 10:46
@BUF
ATL
Chris Thorburn
Date/Time For Against Opponent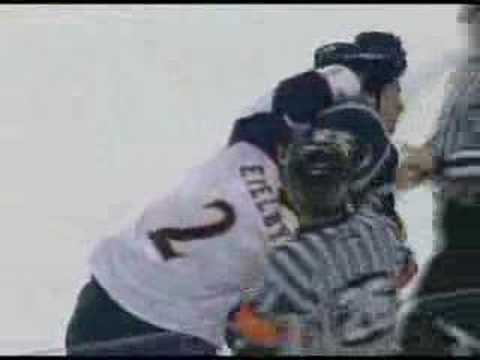 01/18/08
3 Pd 12:49
@BUF
ATL
Eric Boulton
Boulton gives Jason Pominville a late hit into the boards after the whistle, prompting Pratt to skate over and give Boulton a bump. Boulton drops his gloves and begins pounding on Pratt who drops to the ice with all of his equipment still on. Boulton then turns to Pominville and starts throwing punches at him. Pominville goes down to the ice as well. Brian Campbell comes in and grabs Boulton from behind. One of the linesmen grabs ahold of Boulton who throws a punch at Campbell while being restrained. The linesman is eventually able to start escorting Boulton to the penalty box. Meanwhile Garnet Exelby and Jochen Hecht gets the sticks up, but both of the referees are right there to grab them and break things up. Other Penalties: Boulton received an instigator, crosschecking, misconduct and game misconduct; Garnet Exelby a roughing and misconduct; Johan Hecht a roughing.
Date/Time For Against Opponent

02/29/08
2 Pd 16:21
@BUF
MON
Guillaume Latendresse
Other Penalties: Adam Mair received an interference.