2005-2006 Regular Season Fight Card
From:
Potomac, MD United States
NHL Fights: 3
Date/Time
For
Against
Opponent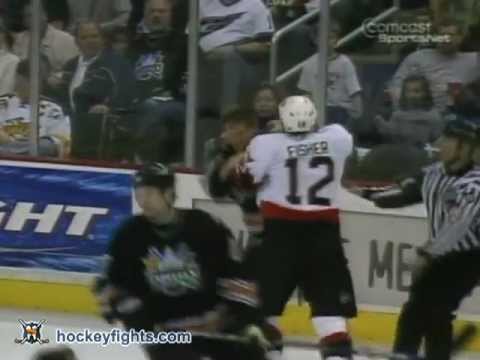 03/12/06
2 Pd 9:57
@WAS
OTT
Mike Fisher
Date/Time For Against Opponent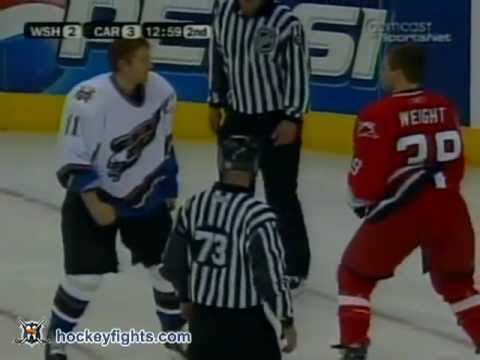 04/03/06
2 Pd 7:1
WAS
@CAR
Doug Weight
Behind the play the two drop the gloves and square off. They grab ahold of each other at the other end of the ice with Weight throwing three rights and an uppercut. Halpern comes back with a right before the two fall to the ice and the linesmen come in.
Date/Time For Against Opponent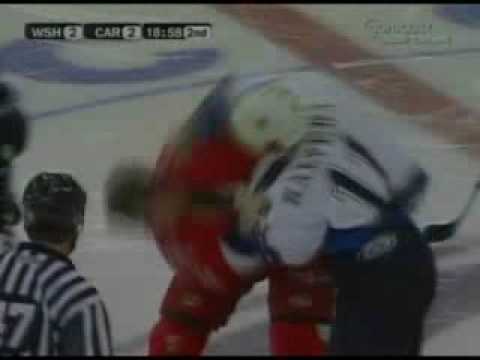 04/03/06
2 Pd 1:2
WAS
@CAR
Eric Staal
Right after the two take the faceoff, Staal gives Halpern a slash, letting him know that he wants to go. Halpern turns around and they get their sticks up, shove each other, and drop the gloves. Halpern connects with a right that knocks Staal's helmet off before throwing him to the ice. Staal returns to his feet and Halpern lands three more rights with the linesmen close by. Halpern misses with an overhand right, allowing Staal to push Halpern to the ice. The linesmen come in shortly after.