2005-2006 Regular Season Fight Card
NHL Fights: 3
Date/Time
For
Against
Opponent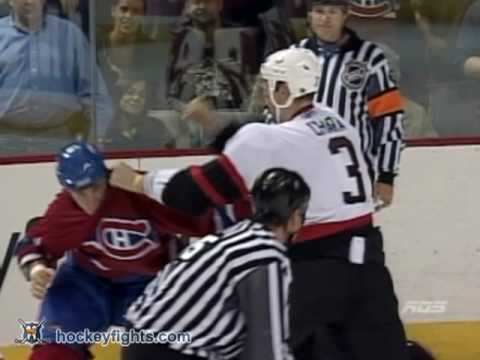 10/11/05
2 Pd 13:6
OTT
@MON
Raitis Ivanans
Date/Time For Against Opponent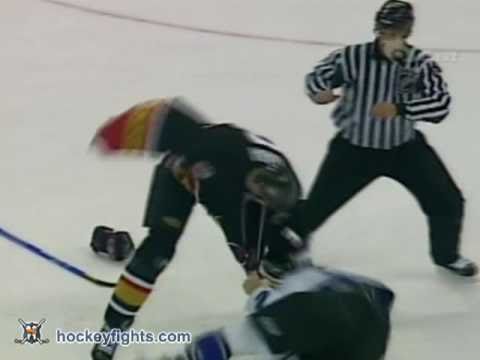 12/02/05
3 Pd 16:39
@OTT
LAK
Tim Gleason
It happens right off the faceoff after the Cowan-Kelly fight and the camera follows the play instead of the fight. By the time the camera is on the action Chara is throwing Gleason around like a ragdoll and appears to have landed a few punches to the back of his helmet. Gleason is still trying to fight while on his knees, but Chara is just two-handing him until the linesmen come in to put an end to it. Other Penalties: Chara received an instigator, misconduct and game misconduct.
Date/Time For Against Opponent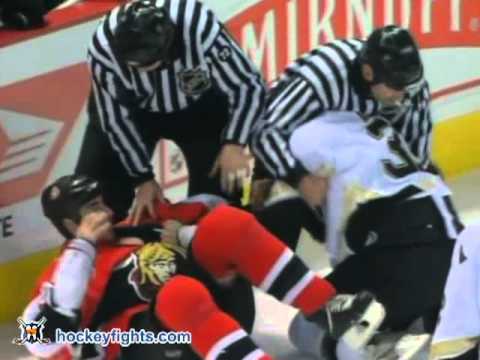 03/21/06
2 Pd 20:0
@OTT
PIT
Eric Cairns
Other Penalties: Cairns received a spearing major, misconduct and double game misconduct; Chara a misconduct.