2005-2006 Regular Season Fight Card
From:
Ville Ste. Pierre, QC Canada
NHL Fights: 4
Date/Time
For
Against
Opponent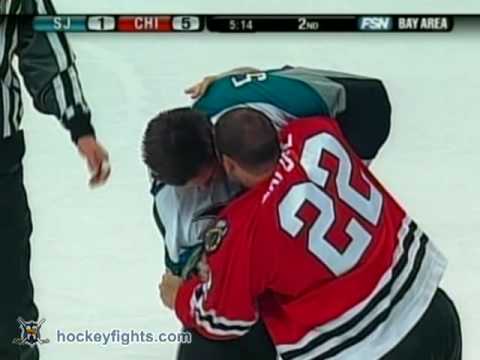 10/07/05
2 Pd 14:46
@CHI
SJS
Rob Davison
Date/Time
For
Against
Opponent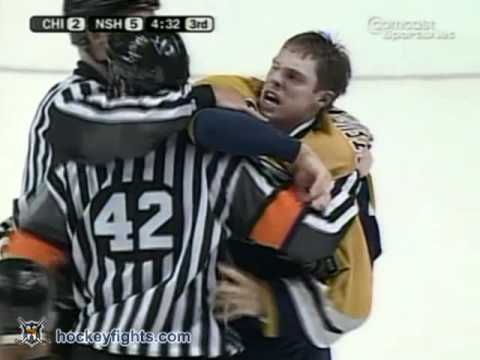 10/25/05
3 Pd 15:29
CHI
@NSH
Jamie Allison
Date/Time For Against Opponent
Lapointe levels Ott into the boards. Ott gets back up and they skate down the ice while Lapointe gives Ott a good slash to let him know that he wants to drop the gloves. Lapointe grabs him drops the gloves and Ott does when he realizes he's not going to have any choice, but the linesmen are already there. Lapointe lands a couple of uppercuts and Ott comes back with a right of his own, but he can never really get going because of the linesmen trying to break the fight up. Other Penalties: Lapointe received a slashing.
Date/Time For Against Opponent 04/18/06
2 Pd 19:10
@CHI
STL
Jamal Mayers