2002-2003 Regular Season Fight Card
From:
Ville Ste. Pierre, QC Canada
NHL Fights: 3
Date/Time
For
Against
Opponent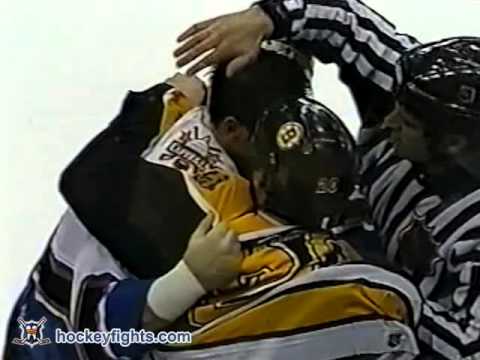 12/19/02
1 Pd 16:18
BOS
@WAS
Brendan Witt
Date/Time For Against Opponent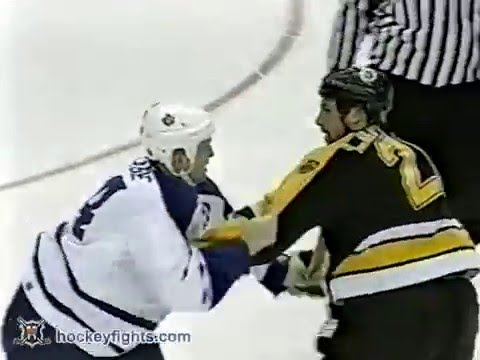 01/07/03
2 Pd 1:38
BOS
@TOR
Bryan McCabe
McCabe lands an early one to the side of Lapointe's helmet, then Lapointe gets his elbow pad off and throws a couple of punches, one hits and one grazes. McCabe loses his balances and falls, he tries to get up and breifly does, but Lapointe holds him down.
Date/Time For Against Opponent 02/19/03
1 Pd 0:40
BOS
@CAR
Craig Adams
Early in the game, both teams are antsy and a big check sets this off. Lapointe is firing rights, landing most as Adams is hunched over. Adams goes to straighten up and throws a big left that stuns Lapointe, and then another left that puts him down!