2005-2006 Regular Season Fight Card
NHL Fights: 4
Date/Time
For
Against
Opponent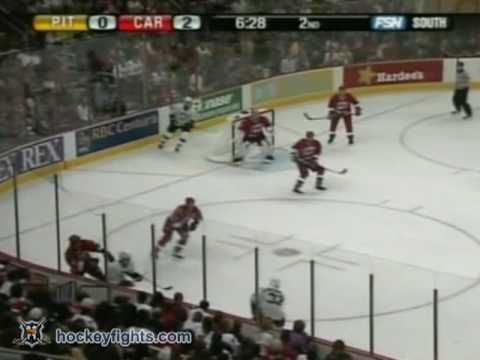 10/07/05
2 Pd 13:39
PIT
@CAR
Jesse Boulerice
Date/Time
For
Against
Opponent 10/27/05
1 Pd 2:13
@PIT
ATL
Andy Sutton
Date/Time For Against Opponent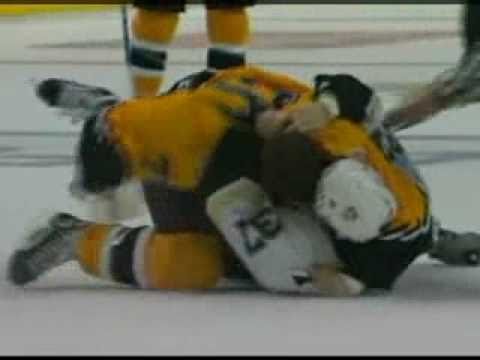 11/05/05
3 Pd 15:26
PIT
@BOS
Colton Orr
They drop the gloves right after the faceoff. They tie up and Vandebussche lands two quick lefts to start the fight. They get in close as Orr throws two weak rights and misses. Vandenbussche lands two more lefts to the back of Orr's head before he goes for the takedown and sends both players to the ice. Orr throws two rights while they are down before the linesmen come in.
Date/Time For Against Opponent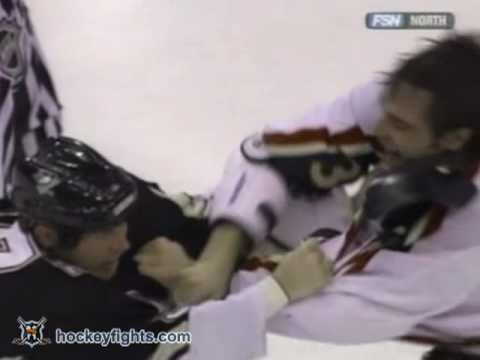 12/08/05
1 Pd 17:53
@PIT
MIN
Alex Henry
They drop the gloves at the blueline and tie up. Vandenbussche throws a couple of locked out lefts before switching to the right and throwing a couple of jersey-jabs that knock off Henry's helmet. Vandenbussche switches hands again and throws two lefts while Henry is turned around. Henry turns back around and grabs on to Vandenbussche and throws a short left as they wrestle around for a bit. Vandenbuscche throws a locked out left and then a right before the two finally get loose. Henry throws a couple of rights as the two exchange numerous punches; Henry with rights, Vandenbussche with the left. Vandenbussche stops throwing as Henry throws a couple of more rights before Vandenbussche returns fire with a right of his own. Vandenbussche throws a left as the linesmen come in.