2003-2004 Regular Season Fight Card
From:
Winnipeg, MB Canada
NHL Fights: 2
Date/Time
For
Against
Opponent

01/03/04
1 Pd 3:32
@LAK
DAL
Blake Sloan
Date/Time For Against Opponent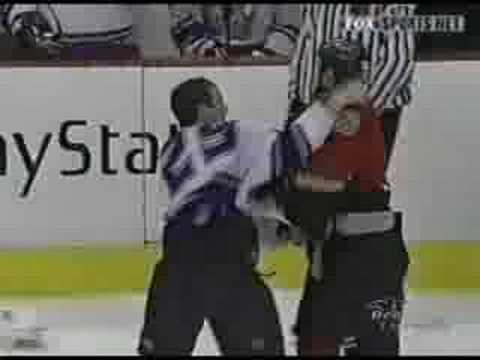 02/03/04
1 Pd 4:25
LAK
@CAL
Josh Green
They chatted before the puck dropped and shed the gloves as soon as the puck hit the ice. Chartrand grabbed on as they tugged on each other's arms for position. Green threw a right and Chartrand threw one underneath that landed. A lot more grappling and some more nothing punches from both until Green went down off-balance. No damage done.