Gladiator Profile – Jordin Tootoo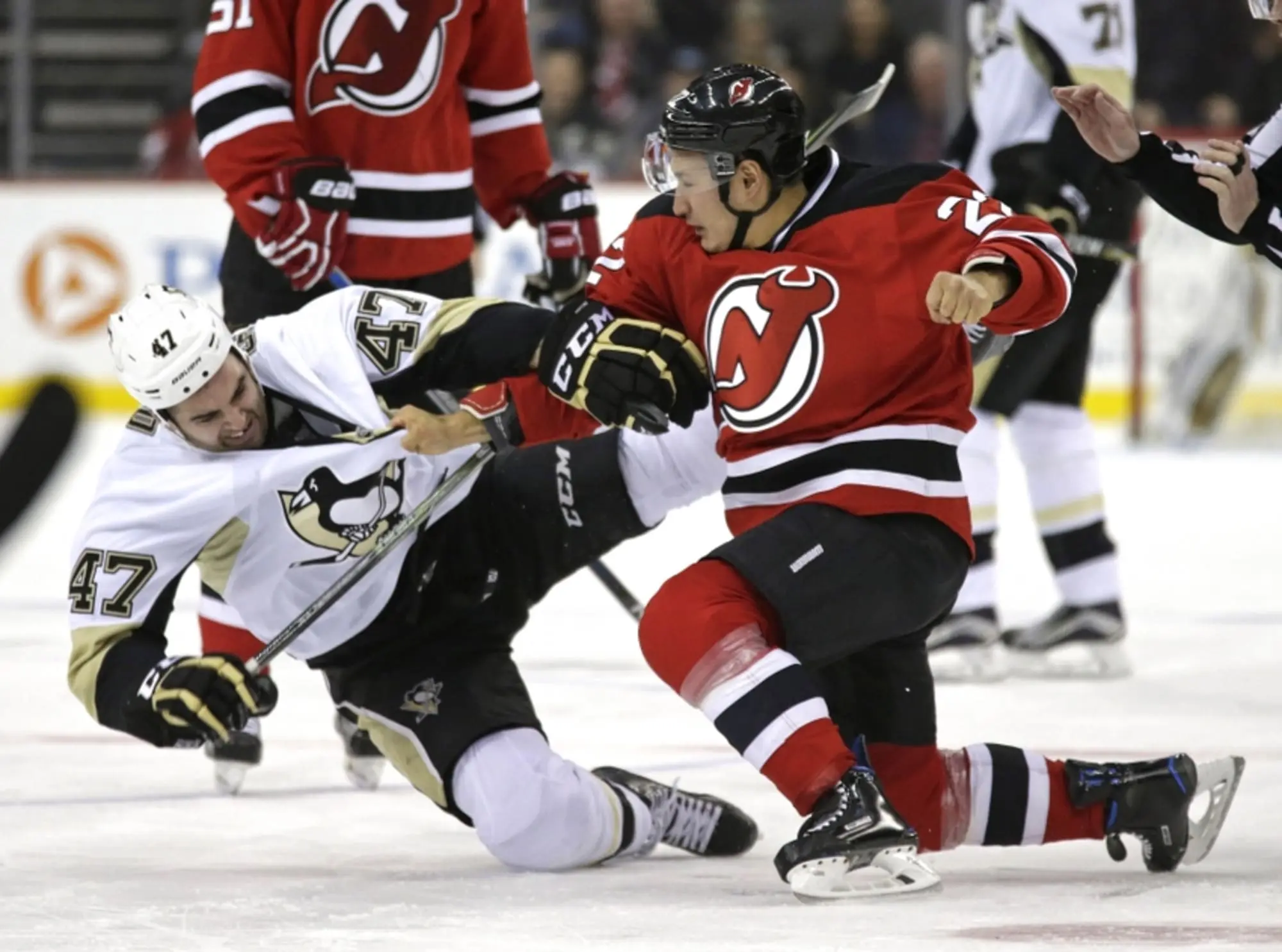 Coming off the heels of an amazing World Juniors tournament, and a huge team Canada win in Halifax (Sorry for the questionable calls USA), it felt like the perfect time to look back at a Gladiator that tore up the tournament 20 years ago in the very same city. Shout out to Hockeyfights user FIrst 6 for suggesting a man that is one of my absolute favorite players/fighters/people. I have tremendous respect for this man for what he did on the ice, but his honesty, willingness to share his vulnerabilities, and his contribution to his community is what makes him truly special. I have to say, I don't think it's a coincidence that the Gladiators from the past are the first to be open to share their trials and tribulations. This is probably why they are often revered as the best teammates you could ever ask for, and this man is no different. Choo Choo – all aboard the 'Tootoo Train.'

  Nickname: 'Tootoo Train' 
D.O.B: February 02, 1983 – Churchill, Manitoba, Canada
Height: 5'9
Weight: 199 lbs
NHL games played: 723
NHL fights: 91
Fans that are old enough to remember when Jordin Tootoo burst on the hockey scene are truly lucky. He was an absolute wrecking-ball in the 2003 World Juniors Tournament, laying out anyone and everyone in sight. I loved when I heard Ryan Whitney joke that he still has nightmares about the 'Tootoo train' coming at him during the tourney's semi-finals because I'll never forget that game. Tootoo was an absolute menace, and I am so jealous of the people that were in the building that day, because my god, it was rockin!  Team Canada fell short against Russia in the finals, but the hockey world knew they had to pay attention to Tootoo. Tootoo was the first player of Inuk descent to play in the NHL and has always been proud of his heritage, wearing it as a badge of honor as he rightfully should. Maybe there's something in the name, but Tootoo's middle name, Kudiuk means thunder in Inuktitut, which is pretty fitting for a player who always brought the BANG. There aren't many players that stood 5'9" and 194 lbs that struck fear in the eyes of their opposition. But then again, there aren't many true Gladiators either.
Favorite Fight – Jordin Tootoo vs Matt Bradley – March 10,09 – 1st period -12:30
To have the wherewithal to untape your fingers before a scrap to avoid costing your team an extra 2 minutes speaks to Tootoo's on-ice intelligence. And that's exactly what he did before he laid a beating on Matt Bradley that Tuesday night in the Sommet Center. The two clearly chatted at the faceoff and looked to follow up on a good tilt between Wade Belak and Donald Brashear…they delivered. The former Brandon Wheat King gave up 5 inches and 10 lbs to the Capitals enforcer, but size doesn't matter when you're fearless. Tootoo stood and traded with Bradley with the same confidence and bold fighting style that Bob Probert used during his fights. They knew that if anyone wanted to trade with them, more often than not, the opposition would be on the losing end. Bradley got introduced to Tootoo's fearless nature when he landed a huge right hand to start the bout….and Tootoo didn't bat an eye. Instead, he responded with two huge left hands of his own, followed up by a devastating right that forced Bradley to the dressing room for repairs. When Tootoo glanced at his jersey donning Bradley's blood, he flashed a coy smirk that encapsulated the heart of an absolute warrior. The Capitals may have escaped Tennessee with a 2-1 OT win, but Bradley's face left a reminder of what a 5'9" powerhouse from Nunavut was capable of.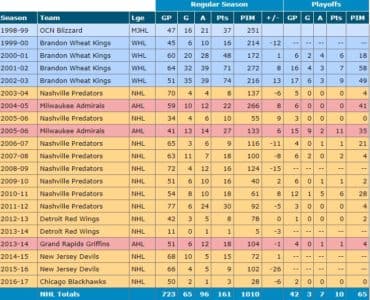 While Jordin Tootoo's impact on-the-ice was legendary, his impact off-the-ice that will be his greatest legacy. The availability of online resources and content has made people less inclined to sit down and read a good book. Well, I highly suggest reading Tootoo's – All the Way: My Life on Ice. Tootoo's storytelling, raw emotion and brutal honesty give readers a perspective that is rare to find in our modern times. Further, his open discussion about his struggles with alcohol, his brother's suicide and his devotion to helping the next generation of Indigenous youth is truly inspiring. Tootoo hung up his skates after playing 723 games during his 13 NHL seasons in which he tallied over 1000 penalty minutes. The proud product of Nunavut also parlayed his 2015 NHL Foundation Player Award and the $25,000 reward to establish his Team Tootoo Foundation. Describing the camp Tootoo said, "it's going to be a really positive atmosphere. You're going to learn hockey skills, but you're also going to learn life skills and teamwork." Celebrating 13 years of sobriety this December, Jordin Tootoo has become a mentor for both the Indigenous population and anyone battling addiction issues. So, while the league lost some toughness when Tootoo retired, the world gained a true leader.
IG: @Jonesinthezone
Twitter: @Jonesinthezone