2007-2008 Regular Season Fight Card
From:
Madison, WI United States
NHL Fights: 6
Date/Time
For
Against
Opponent
10/05/07
2 Pd 2:45
@DAL
BOS
Milan Lucic
Date/Time For Against Opponent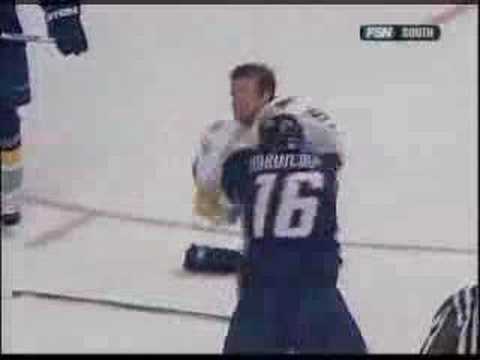 10/06/07
1 Pd 2:47
DAL
@NSH
Darcy Hordichuk
Right off of the faceoff the two drop the gloves and grab ahold of each other. They start to exchange rights immediately. Hordichuk lands a right that knocks Winchester's helmet off. Hordichuk throws another right that knocks Winchester off-balance. Hordichuk continues to throw rights while Winchester turns around and falls to the ice. The linesmen quickly jump in to prevent Winchester from taking further damage.
Date/Time For Against Opponent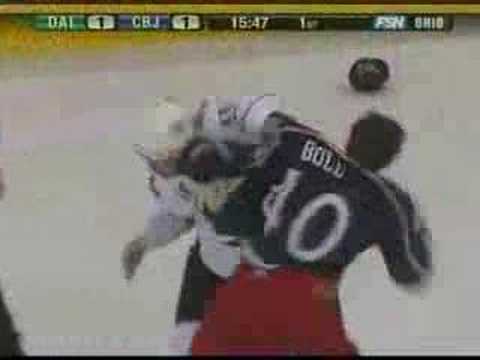 10/17/07
2 Pd 4:13
DAL
@CBJ
Jared Boll
Voted winner: Jared Boll (40.6%) - Voted rating: 5.3
Date/Time For Against Opponent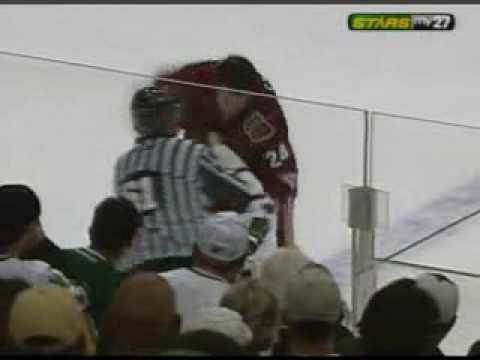 11/02/07
1 Pd 17:22
@DAL
ARI
Josh Gratton
Date/Time For Against Opponent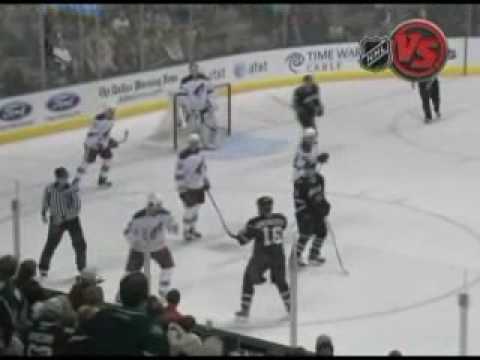 02/11/08
1 Pd 16:31
@DAL
ARI
Nick Boynton
Date/Time For Against Opponent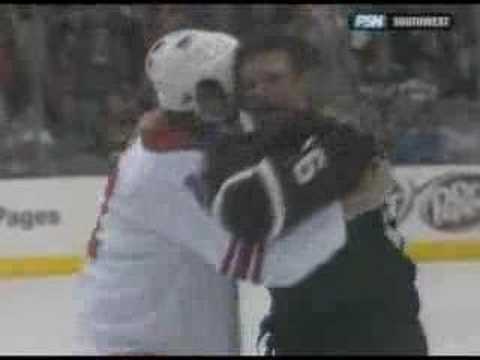 03/05/08
2 Pd 6:49
@DAL
ARI
Craig Weller