2003-2004 Regular Season Fight Card
NHL Fights: 3
Date/Time
For
Against
Opponent 11/14/03
2 Pd 16:48
BOS
@CBJ
Luke Richardson
Date/Time For Against Opponent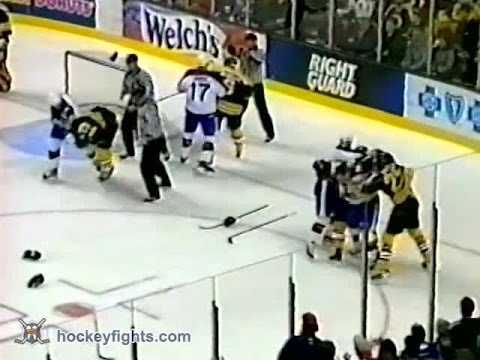 01/19/04
2 Pd 6:43
@BOS
NYR
Eric Lindros
Lindros cross checks Thornton in the face right after a faceoff out of frustration and the two have a shoving match. They drop the gloves and hold on a little bit. Thornton throws two rights, but Lindros over powers him, has him bent over and then lands a shot that puts Thornton down to the ice. Thorton leaves with a decent size cut.
Date/Time For Against Opponent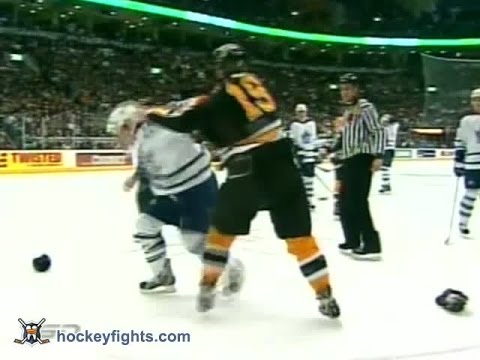 03/02/04
2 Pd 16:1
BOS
@TOR
Bryan McCabe
A couple of shifts after the hit from behind and Berehowsky-Boynton fight, Thornton sees McCabe and goes right after him, shoving him a couple of times and then dropping the gloves. They grab on and Thornton gets the right free and starts throwing landing a couple as McCabe gets loose and lands a few of his own. Thornton then takes control putting McCabe to the ice with a nice right, McCabe gets up only to be put right back down again by another Thornton right.