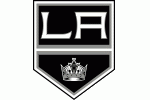 Los Angeles Kings (40-27-13) 93 pts
Previous Game
:
Edmonton Oilers
@
Los Angeles Kings
- Kings win 2-0
VS.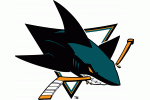 San Jose Sharks (41-29-10) 92 pts
Previous Game
:
San Jose Sharks
@
Dallas Stars
- Sharks win 5-2
Game Time:
7:30 PM PST | 10:30 PM EST
Location:
Staples Center | Los Angeles, CA
First-place Kings open home-and-home with Sharks
Quote:
SHARKS (41-29-10) at KINGS (40-27-13)

TV: CSN-California (HD), PRIME (HD)

Last 10: San Jose 6-4-0; Los Angeles 7-2-1

Season Series: This is the fifth of six meetings between these Pacific Division foes, with the home team winning each of the first four matchups. Each club posted a two-goal victory in November before the Sharks claimed a 2-1 shootout decision in December and the Kings a 5-2 triumph on March 20.

Big Story: This is the first of a home-and-home set to close out the season for both teams. The clubs will also meet on Saturday in San Jose. While the Kings have solidified a playoff spot, the Sharks are currently clinging to the eighth seed with 41 wins and 92 points -- three ahead of Dallas and four ahead of Colorado, with two games remaining.

Team Scope:

Sharks: Logan Couture snapped a 10-game drought when he connected for the decisive goal 17:24 into the third period to help lead the Sharks to a 5-2 victory over the Stars on Tuesday. After sweeping the home-and-home against the Stars, outscoring them, 8-2, in the process, now it's on to Los Angeles. Antti Niemi made 29 saves in the victory, which enabled San Jose to take a big step toward securing a playoff berth for the eighth straight season.

"We can't enjoy this for very long," coach Todd McLellan said. "We've got work to do. Good teams keep their highs and lows at a very even keel and we still have work to do. We cannot let our guard down. That'll be the message again sent to the players."

Kings: Los Angeles, which has won nine of 12, could clinch its first division title in 21 years with two regulation wins over San Jose. The Kings joined the NHL in 1967, yet won just one division title in their first 43 seasons. Goalie Jonathan Quick made 19 saves for his NHL-leading 10th shutout on Monday in a 2-0 victory over Edmonton. Los Angeles, which is 87-0-7 in its last 94 games when leading after two periods, has a team-record 11 shutouts this season....
http://kings.nhl.com/club/preview.htm?id=2011021214
TV Broadcast:
Home Team:
FS-W (HD)
Away Team: CSN-CA (HD)
Radio Broadcast:
KTLK 1150 AM
XM Radio Channel:
XM 214
Online Radio broadcast stream:
KTLK 1150 AM Stream

(subject to change)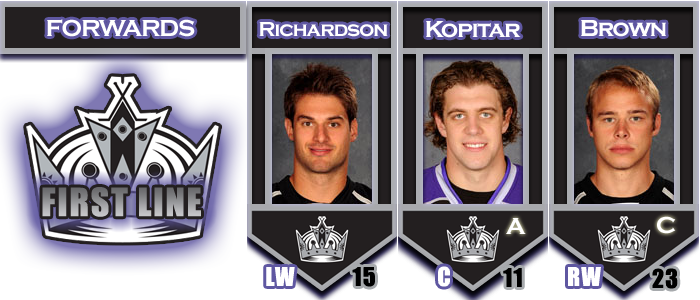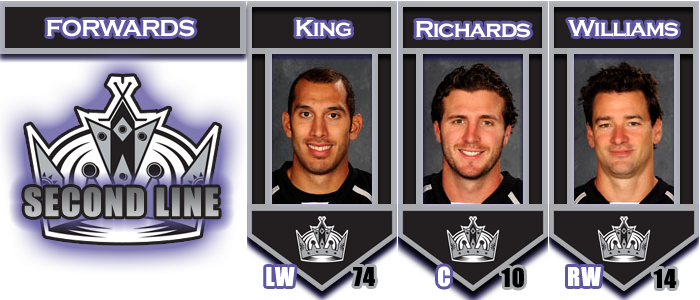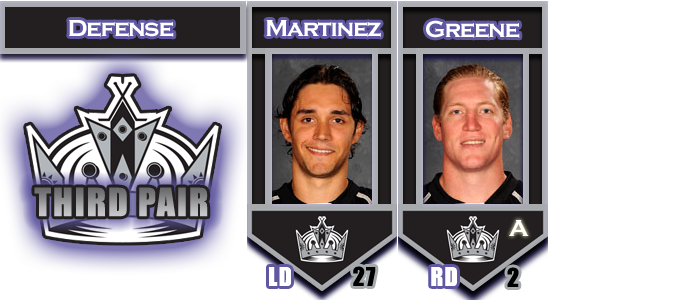 San Jose Sharks
(subject to change)
#12
Patrick Marleau
- #19
Joe Thornton
- #8
Joe Pavelski
#29
Ryane Clowe
- #39
Logan Couture
- #9
Martin Havlat
#37 TJ Galiardi - #18
Dominic Moore
- #17
Torrey Mitchell
#57
Tommy Wingels
- #69
Andrew Desjardins
- #34
Daniel Winnik
#44
Marc-Edouard Vlasic
- #22
Dan Boyle
#5
Colin White
- #88
Brent Burns
#60
Jason Demers
- #61
Justin Braun
#31 Antti Niemi
#1 Thomas Greiss
Los Angeles Kings
Jeff Carter
(Bone bruise in ankle) day-to-day
Simon Gagne
(Concussion) IR
Scott Parse (Hip surgery) IR
San Jose Sharks
Douglas Murray
(Lower body injury) day-to-day
Who is Hot:
Kings center Kopitar has 15 points in the last 11 games, five goals and 10 assists over the 11 game stretch.
Quote:
"It is a playoff atmosphere. It's exciting," Boyle said. "I've never been in a position down to the wire like this. Thirteen years now and this is a first."
MayorsManor LIVE show – April 4, 2012 replay can be found here -
http://mayorsmanor.com/2012/04/huge-...ht-at-8pm-pst/
Jeremy Roenick
and The mayor preview the Sharks and the Kings games.
*Info provided by Letsgokings.com, nhl.com, kings.nhl.com, www.mayorsmanor.com