The original Wii pissed me off, so I'll have to think about it, I hated the controller. SNES through Gamecube (1991-2006 here in North America) era was my favourite. Not enough hardcore games came out for the Wii in North America though. The last two I bought were the Goldeneye remake, which I liked, it was a pretty good FPS, though very COD-like (I hate COD!) and Super Mario Galaxy 2 (Loved it almost as much as the original) in 2010. Other than the 3DS I haven't done played too many current games since but I'll probably get it as soon as a 3D Mario Platformer is announced.
As for the controller, don't like it, and the gamepad pro/Xbox 360 rip-off I don't like too much either. It's boring and the buttons and right stick need to swap places (but then it'd be even more of a rip-off).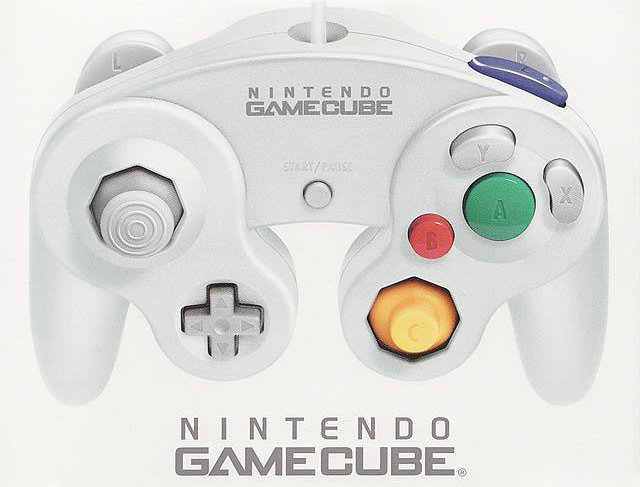 What's wrong with working off this design? Maybe be innovate again but for hardcore gamers again by moving two pressure-sensitive (like the Gamecube L and R) z-triggers to the underarms of the gamepad (like the Virtual Boy), a smallish, say 1.5 inch screen a little bigger than the Dreamcast controller but colour. HUD's could be placed here in 4 player split-screen. Also, bring back the goddamn rumble pak, and not in those bull**** Xbox 360 controllers either.
Just thinking off the top of my head but both the controllers are definitely disappointments and the standard controller feels like a waste of money and a screen too. Was looking for more buttons, less second screen, more intuitiveness, and more comfort. After the Wii, I might have to move to Sony or Microsoft but I'll only do it if I feel Nintendo leaves me no other choice. A lot of people hated the N64 controller (I loved it) but stuck with Nintendo, so maybe I will too. The difference though is that the N64 was the most powerful console of its era (5th generation) and the Wii U is less powerful than the PS3 and as such will be dated from launch yet again! However, it's Nintendo, so I'll get it if they provide some of the hardcore games I'm looking for (DKC Returns 2, another 3D platforming Donkey Kong game, another 3D Mario, this new Star Fox game, etc.)