it's an awful picture, and I certainly don't have the class of guitars that you guys do. my buddy has been working on a 70's Pan Les Paul rip off for me. upgraded the pickups, cleaned up the neck and refretted it.
the neck is absolutely perfect, especially for a 40 year old guitar.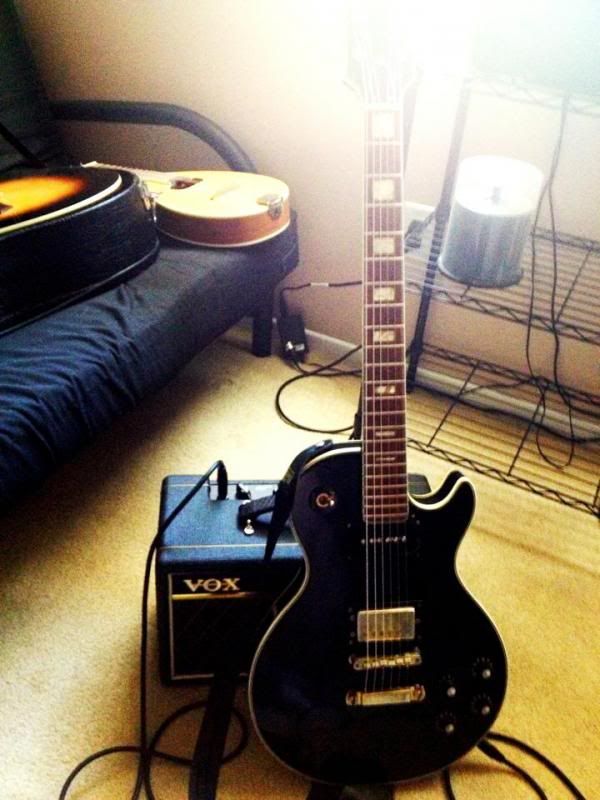 got the humbucker near the bridge for a nice dirty rock sound and p90 at the neck for a more bluesy feel.